I've been thinking about doing it for a long time. A few days ago I finally got up the nerve to order some. Here's what I got:
A 5-pack of Kushies All-in-One diapers from
Diapers.com
. I've read that it's smart to have a few around AND I was afraid Mike wouldn't help me diaper without them. LOL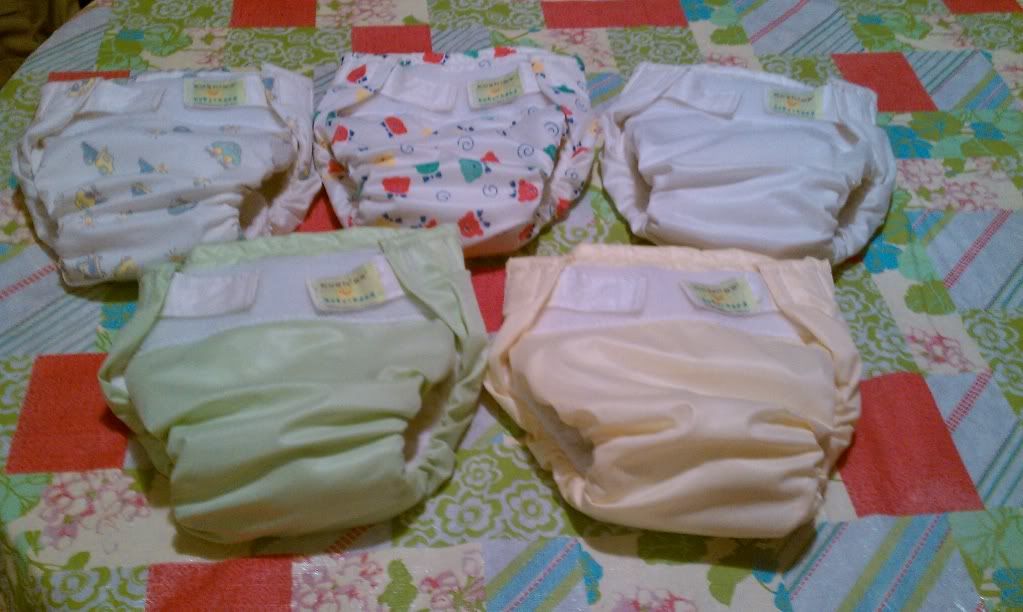 Mother-Ease One Size (
Introductory Offer
). Actually, I had bought this a while ago. I was hoping to use it with *L* for naptime, but it was too small.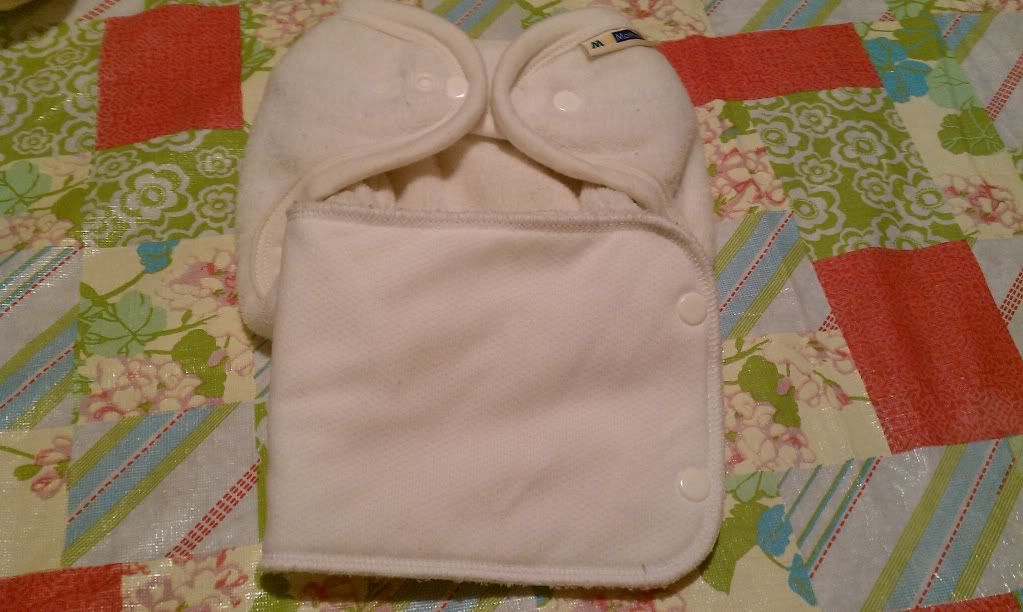 From
Cottonbabies
, I ordered
1 Thirsties
cover and
2 Econobum
covers...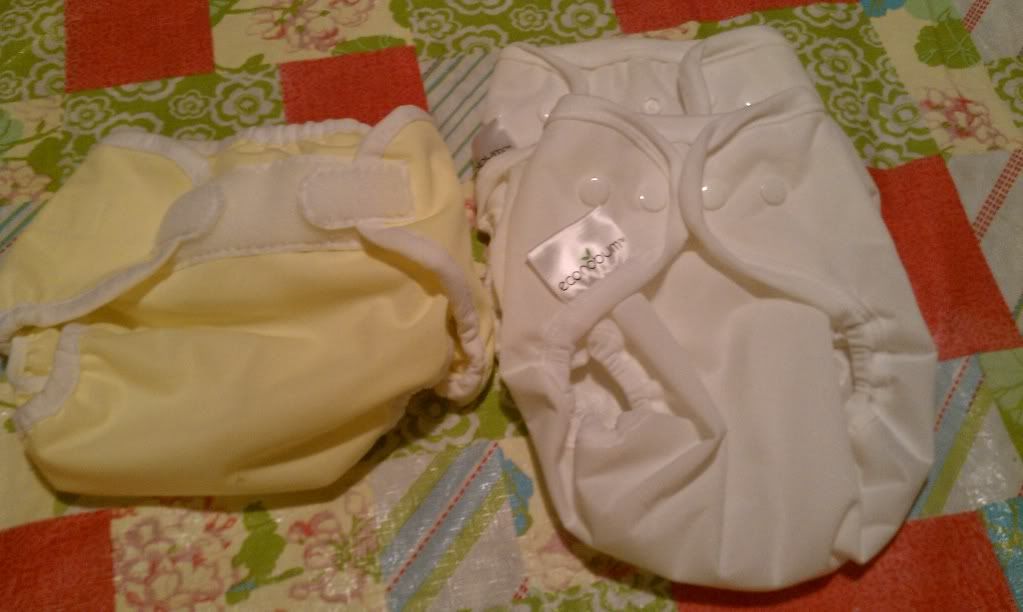 12 Indian Prefolds
...
... and
2 Snappis
.
I really like the Econobum cover with prefolds. (I haven't used the Thirsties yet.) I haven't been able to figure out the snappi, the baby won't lay still long enough... hmm maybe I should practice after he's already asleep. =)