We've been using cloth for about 3 weeks. I LOVE IT! I just wish I hadn't started with my last child. =)
I've made a few additions and subtractions to my stash. (
See previous post
.)
I absolutely HATE the Kushies AIOs. I will keep them on hand for emergencies, but you have to change the baby EVERY SINGLE TIME he pees. No forgiveness. That made me search for a better AIO for daddy to use.
I found
Smartipants
. They are AWESOME! Really!! And they are One Size (OS) which is even better! They have a microfiber insert and hold SOO MUCH. These are great for outings.
As for prefolds, I tried a Thirsties cover and just couldn't make myself like it. I wanted to, but I just couldn't. My favorite is the
Econobum
, a one-size cover. It took a little getting used to, but here are some pictures on how I use it with my boy. (With little girls you would want the most cloth toward the middle.)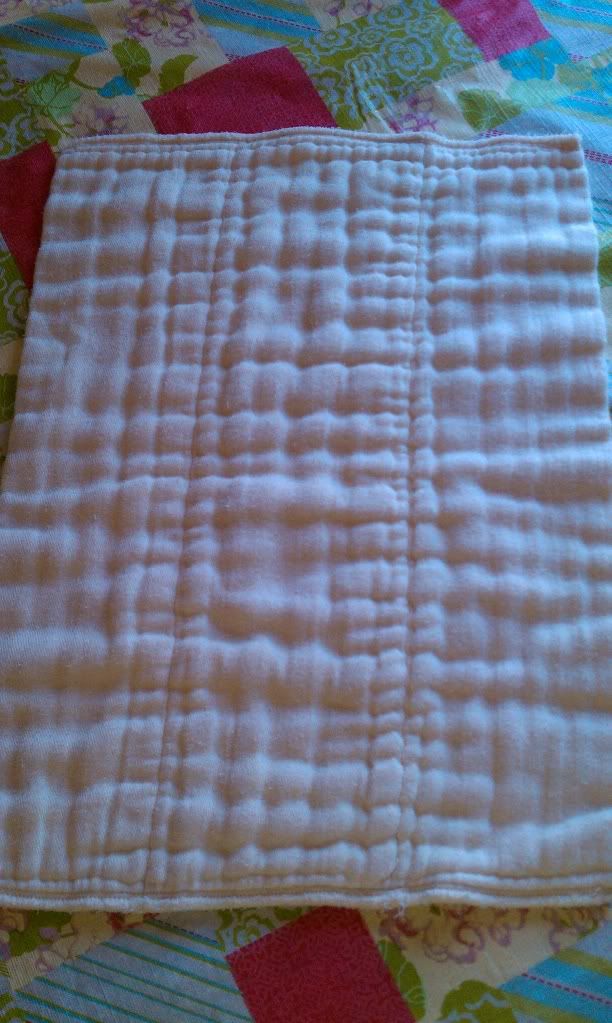 Lay out the prefold.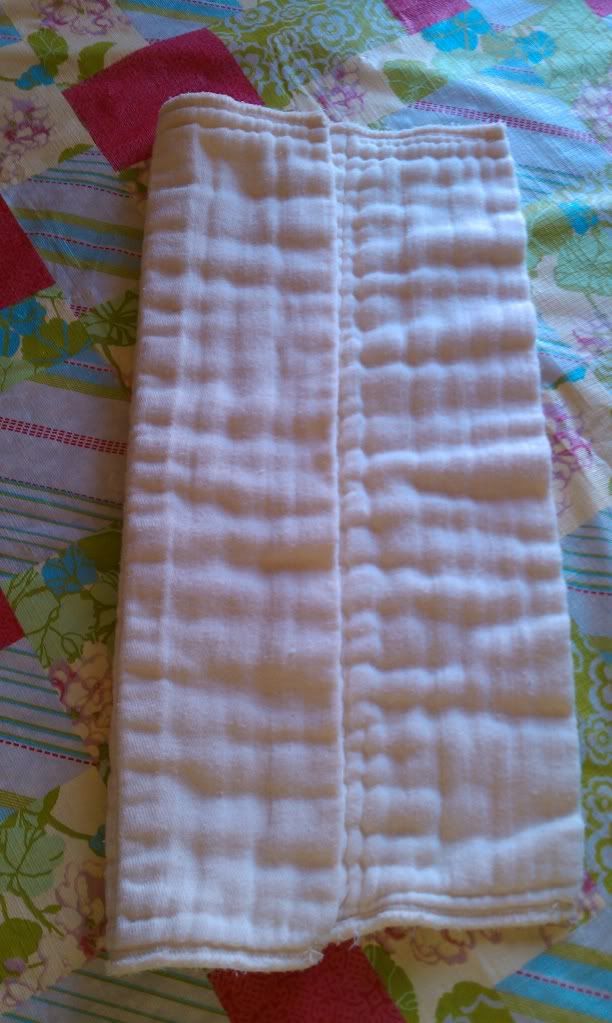 Fold one side toward the middle.
Now the other side.
Fan out the top.
Fold the bottom inward (for maximum absorbency where needed.)
Place inside cover. Voila!