I know, I know... I'm a little behind, but here are some pics from the trip.
We got there on Monday, April 6 about 6pm. Mike had a surprise Graduation Party waiting for him.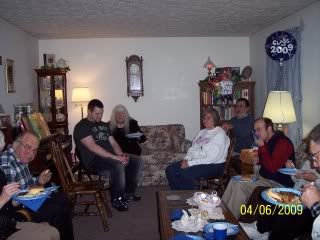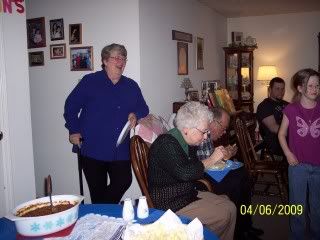 We also celebrated my birthday...
Quit trying to count them... there's 29. :)
Here's my Easter HAM
We visited MY Grandma and Papaw.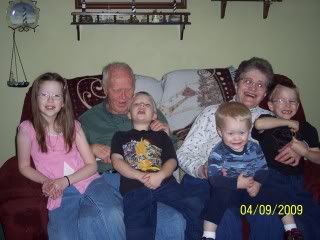 Played at the park.
Went to the Museum. (I'm pretty sure all of those kids were with us.)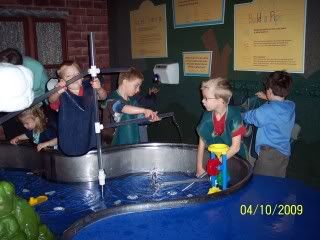 This is me climbing the net/rope thing with *L*. It goes from the ground floor to the 2nd floor.
This is my mom (Nana) climbing with him.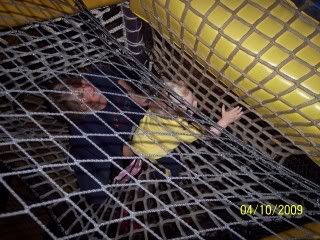 We had a lot of fun. It was nice to visit with everyone. My mom actually has more pictures that she can't figure out how to send me. :)