I had planned on using LLATL (Learning Language Arts Through Literature) next year, but when my husband was laid off I started looking into cheaper alternatives. Then I had a lightbulb moment! Why not just use the earlier editions? They are cheaper (if you can find them) and there are no student books. So that's what we're doing.
After a little research, I like the earlier editions better anyway. Most of the actual content is the same except the student book adds a lot of extra "non-real life" practice sentences... or busy work.
*T* will be starting LLATL Blue in May. I have everything I need and was very lucky to find it in near new condition! (I already had the Bob Books and had to purchase the Italic Book and the Appendix/Materials Booklet.)
As far as I can tell these editions are almost identical. If you don't take the workbook into account, the biggest difference is that
Common Sense Press
has published their own Beginning Readers to be used with the program. The letters are taught in a slightly different order to accomodate this.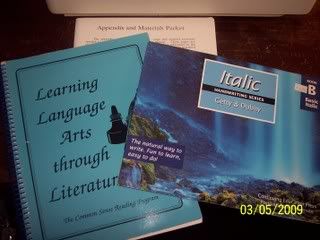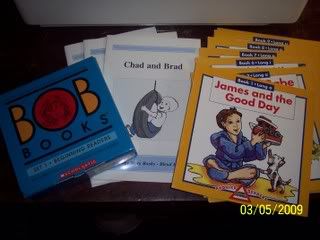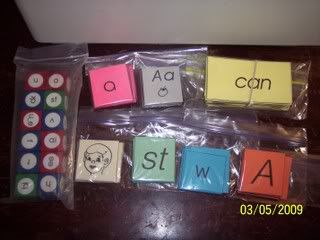 *C* will (probably) start the Red Book soon and move through it a little faster so that he can start the Yellow Book by October or November.
The Red Book editions are A LOT different. They both cover Grammar as well as Phonics, but the
Revised Red Book
follows the formatting of the Blue Book for the majority of the lessons. Then the formatting changes to be more like the Yellow Book to get the child ready for the next book. The Revised Edition also requires Phonics Readers. The Earlier Edition requires only the TM.
*B* is working through the Yellow Book right now.
The daily assignments are pretty much the same. The
Revised Yellow Book
has Literature Links, an introductory version of a Book Study. The workbook provides some practice to further what you've been learning. This could also be accomplished with a Grammar workbook from Barnes & Noble, if using the earlier edition.
She should be ready to start the Orange Book by September. I haven't scrutinized the differences in it yet, but I assume they are the same as with the Yellow Book.