My husband's parents (and our 2 nieces) were in town so we decided to have the Baby Dedication while they were here.
L to R: Autumn, Amber, Gary, Sharon, Mike, Me, Susan (our TN Mama)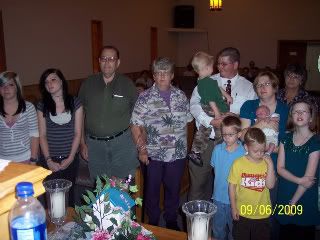 Pastor Jim praying over the baby.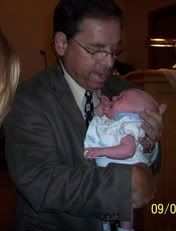 We also dedicated the other children since we didn't have them done as babies.