Our church sponsors an event every July 4th. We're situated on a pretty busy street in town, so lots of people saw what was going on!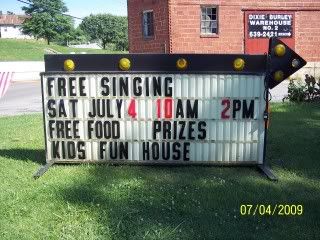 We love
Rick Strickland
, so we were super excited that he came! He even took the kids on a parade around the yard.
*L* with his "adopted" Mamaw. He loves her so much!