Homeschool Memoirs, what a neat idea!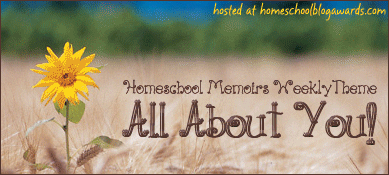 I attended the same public school system from Kindergarten to Graduation. I loved going to school. I guess you would classify me as a Sociable Sue.
In February 1998, I started going to the church where I met my husband. He started in November of that year. After nine months of church together and only six weeks of dating, we were married!
I don't remember exactly how or when we decided to homeschool. I do believe that God has meant for parents to teach their own children. (Although there is nothing wrong with utilizing the school system, if one so desires.)
So, there's a little bit about us... short and hopefully sweet.