I used size 8 needles and 4 ply, worsted weight, 100% cotton yarn. I looked at a lot of different patterns before I sort of came up with my own. I know, it was brave for my first project!
Cast-on 56 stitches. Use knit stich only. I stopped after I had 48 or 50 rows. (I'm not exactly sure that I counted them right.)
Bind off.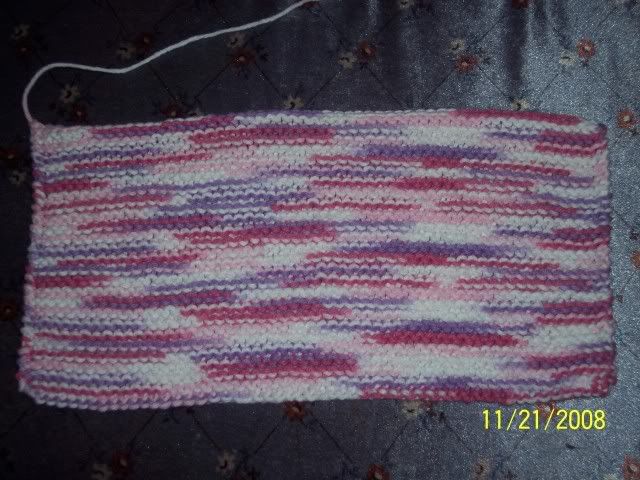 Fold in half from short end to short end. Sew together. (I was off. by a row, oops!)
I sewed the top together like this: (about 7 stitches per section.)
Here are my models.
Finally I added a bow.