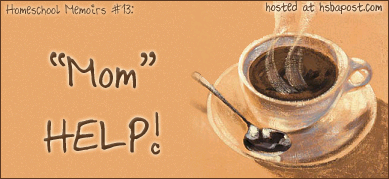 What do I do to clear my head or take a breather? Usually, I fiddle with my blog or read posts on various forums and email groups. If I'm frustrated or a bit iratus? I clean. It burns off the energy that I do NOT want to use in anger.
(19) "Go, therefore, and make disciples of all nations, baptizing them in the name of the Father and of the Son and of the Holy Spirit, (20) teaching them to observe everything I have commanded you. And remember, I am with you always

, to the end of the age."

~ Mt 28
I just try to remember that my kids ARE my mission field. Until recently, I battled within myself about not doing enough for Jesus. Then I was reminded that God has given me 4 souls that need to be directed to HIM. Just because my husband and I are Christians, does not mean that our children are born that way.