Work-In-Progress Wednesday... that works, right? :)
Here is the scarf I've been working on. I love how the stripes have come out! I'm definitely using bigger needles for the next scarf though.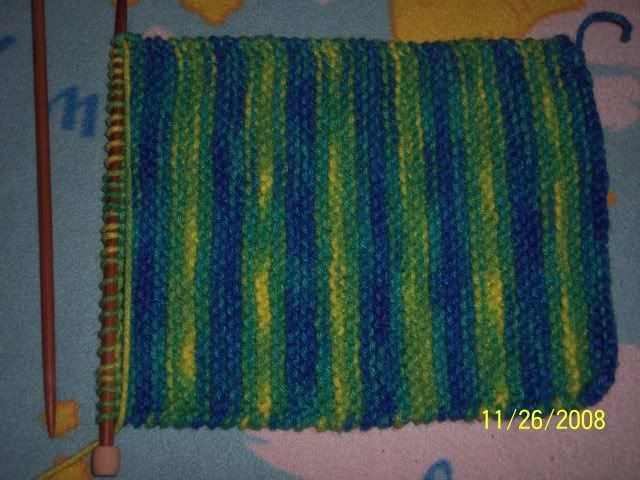 This is a dishcloth that I'm working on. Here is the
pattern
that I'm working from. The colors will match the sunflowers in my kitchen.