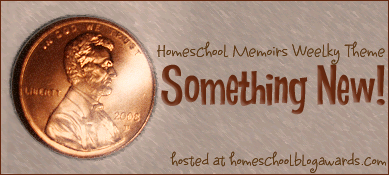 Pretty much everything we're using this year is new, but I won't go through the whole list! :)
The biggest change will start Monday. We are going to try a
Loop Schedule
.
We started
Adventures in My Father's World
in June. I have found what we will stick with until the end of that cycle. It provides two main things that I need. Plans are already prepared for me and library trips are not essential to the program. Yet, there is plenty of room for flexibility.
Next would be Kindergarten. I tried just about every reading plan or program I could think of and
Reading Reflex
is what is starting to show results. I know that a lot of times reading finally clicks and it's not necessarily the program, but in our case it IS the program. We're also using
VM
Hillyer's
Kindergarten at Home
. (Free at Google Books.)
The last major change is how we do Language Arts. I'm using
Primary Language Lessons
with my two oldest. We're also implementing a more
Beechick
approach.
Copywork
will be done in the first 3 loops and on the 4
th
it will be dictation. Right now, I'm using the lessons in
The Three R's
. Hopefully I'll "get" it soon and be able to make my own lessons.